View from the rental house every night...
Mendocino Coast Botanical Garden shop... and the only kind of bears I ever want to see up close... wooden ones.
Plants for sale at the Mendocino Bot. Gardens Nursery
The Perennial Garden near the entrance
I photographed plant tags of things I knew I probably wouldn't remember later... actual plant to follow.
See previous tag
See next pic for I.D.
See previous pic for more armeria alliacea. ;-)
Another view of perennial garden... See if you can see find the nursery employee in the photo. I'll call her "Waldo."
But of course, it's Monopsis lutea.
Picture does not do justice... that's the downfall of visiting the garden at mid-day (i.e. sleeping in).
Yellow flax(phormium).
Succulents growing on old dead log (driftwood?). Looks super cool.
I have one fairy wand (dierama). The garden has many. Life is not fair.
They're super tall (around 7 feet)!
Uh oh, can you read that? I'll try to zoom in on it when I have a chance.
How much more pink can a flower get?!
A really large, vivid Montbretia/Crocosmia (no tag).
Metal arch with what looks like a newly planted groundcover bench.
Close-up of the bench.
Dwarf conifers and colorful lobelia, etc.
Colors remain really vivid in Mendo.
bench
pink filipendula... looks like cotton candy.
chartreusy yellow against reddish purple... great color combo.
lots of contrasts in texture
burgundy foliage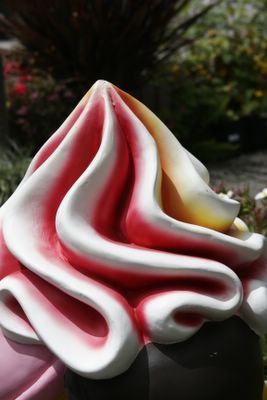 ice cream sculpture outside Cowlick's homemade ice cream parlor at the garden. The taste is out of this world. I had a scoop of blueberry chip and vanilla. oh... ma... god.
a really pretty purple astilbe
another view of the garden
see next pic
It's pretty dwarf and the florets are huge.
see next pic
oops, rotate counterclockwise in your mind. ;-)
to the ocean
fuchsias
fern forest... my friend's little boy asked if we were in the tropical rainforest. awww...
the Pacific Ocean!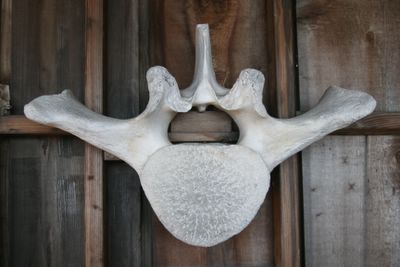 whale bone
are you packing your bags for Mendo yet?
dahlia
near the vegetable garden, almost back to the entrance
wow.
outside the veggie garden
Posted by Picasa